Contact Us Anytime
(204) 586-8044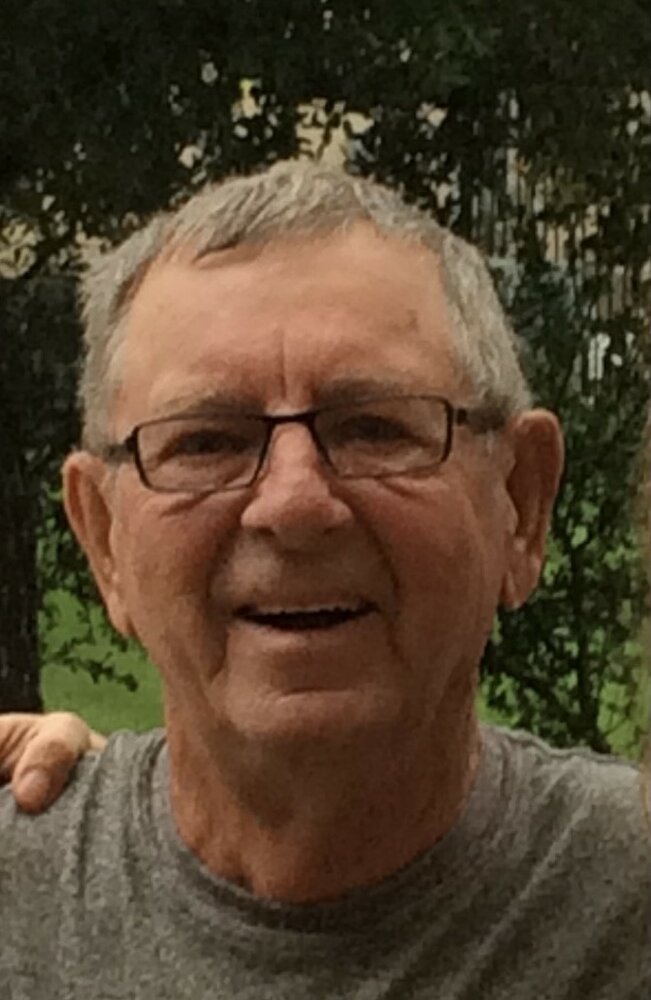 Obituary of PETER WOWRYK
PETER WOWRYK
Peacefully, on Saturday, September 18, 2021 Peter Wowryk, beloved husband of Hilaria and father to Carla and Jennifer passed away at the age of 85 years, in Winnipeg.
Peter was born at the family Homestead in Shoal lake, Manitoba to Roy and Annie Wowryk,(Bileski). He was one of 21 children born to his parents and he loved to tell stories about all their childhood escapades. After the sudden and unexpected death of his father at age 14, Peter was encouraged to quit school and find work to help support his mother and remaining children. He worked for several local farmers during the time of his early teens. He then moved to Seven Sisters to work in the sawmills before he returned home and began working at CW Maclean, where he remained for 18 years. His last and final job was for the Department of Highways, where he was employed for 21 years. After retirement Hilaria and Peter opened a home-based daycare center. Peter enjoyed all the kids that came and went through their home over the years. They made lifelong friends with their families.
Peter knew no strangers. He was always seen with a smile on his face and would never pass by without that smile or a wave. He never passed up an opportunity to tease or to joke. Everyone who met him enjoyed his infectious laugh and sincere optimism about life. He was gentle and unique, only wanting the simple things in life, and with that, he was a happy man.
Peter could often be found cruising the town, at the local coffee shop, or at the lake where he spent many hours hoping to catch the next " Big One". He enjoyed playing cards and pool with his buddies at the Drop in Center.
The annual hunting trip to the Duck Mountains with his brothers, nephews and friends was always a big hit. The stories from those trips have been talked about for years and will be passed down from generation to generation.
Peter and Hilaria had a large garden and enjoyed the work and care going into producing vegetables and maintaining their yard. Peter loved the game of golf and shared many rounds with family and friends over the years. He had a love of children and could not pass up a wink, smile or a tickle to any child that passed by.
His love of nature and animals was passed down to his daughters. He enjoyed many quiet solitary moments picking mushrooms, berries, and nuts to eat and just walking in the forest. He loved being with nature and a quick glimpse of a bear, deer, coyote, or wolf just made his day.
Peter loved his grand dogs and grand cats and took special care of them by walking, feeding and snuggling them every chance he got. He got great enjoyment and comfort out of being around animals.
Once retired, Peter and Hilaria enjoyed traveling and spent many winters with their daughter Carla and family in Texas, and made many Texas friends. They accompanied their children on trips to Banff, Cuba, Arizona, Hawaii, Las Vegas, Victoria and enjoyed the Texas coast.
Peter loved a great party and had a passion for dancing. He particularly liked to Polka and it seemed he'd never tire out. He was always the last one to leave the party. Peter and Hilaria hosted many get togethers in their home over the years where guests were welcomed with great food and hospitality, bed and breakfast, as well as festivities.
Peter was a dedicated husband, father and grandfather. He had great love and pride for his family. His grandchildren Hannah and Cooper were held close to his heart, and even with the distance, they had a very special bond. Hannah and Cooper adored their grandpa.
Peter was predeceased by his father Roy and mother Annie as well as two siblings that passed as infants. Brothers: Dick, Mike, Joe, Bill, Stanley, Harry, Lorne, Elmer. Sisters: Teenie, Mary, Rose, Stella, Phyllis.
Left to cherish his memory is his wife Hilaria (Polowy), children Carla Relf (Tom), Jennifer Wowryk (Dan) and grandchildren Hannah and Cooper Relf. Brothers, Nester, Frank and Eddie, sisters Jean Paraschuk and Sophie Zenchyshyn.
If friends and family so desire, donations can be made to the Canadian Cancer Society.
A private family burial will take place.


Share Your Memory of
PETER
Proudly Serving:
Proudly Serving the Communities of Winnipeg, surrounding area, and the communities of Manitoba.
Who We Are:
Cropo Funeral Chapel was founded in 1957. We are an independent family-owned funeral service and cremation provider.