Contact Us Anytime
(204) 586-8044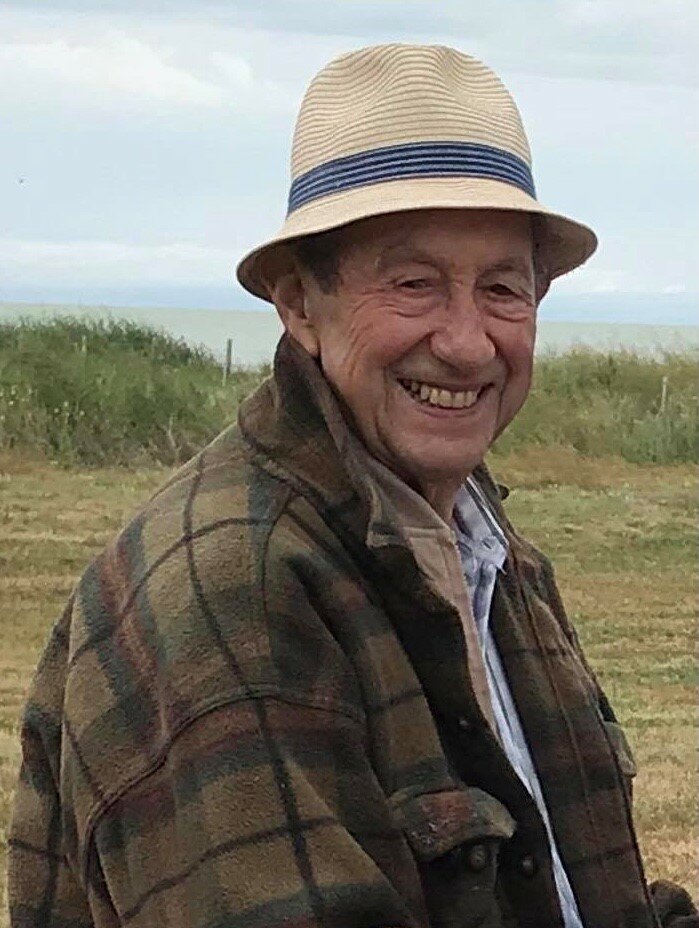 Obituary of MANUEL FONTES
MANUEL FAUSTINO FONTES
December 27, 1934 - September 24, 2021
On Wednesday, September 24, 2021, at Riverview Health Centre, Manuel Fontes passed away at the age of 86 years. His devoted wife Cristina and daughter at his side.
Born in Sao Jorge, Azores in 1934, he was the youngest of two children, the son of Jose and Isadora Fontes. He was predeceased by brother and sister-in-law: Jose and Biatriz Fontes.
He will be lovingly remembered by his wife of nearly 60 years, Cristina. Manuel and Cristina would have celebrated their 60th anniversary on September 28. Also left behind daughters, Teresa (Grant), Maria Goret (John), Manuela (Philip). Along with his treasured grandchildren who brought him so much joy, Erikson, Garrett, Jared, James & Ana. Truly all who had the pleasure of knowing him.
Manuel and Cristina married in 1961, in 1962 Manuel became a licensed fisherman and in 1963 they welcomed their first daughter Teresa. In 1964 Manuel & Cristina welcomed their second daughter Maria Goret. Manuel loved the ocean and fishing Tuna but knew this was a dangerous occupation for a father of 2 young children.
Manuel moved to Canada in 1967 to start a "better" life for his young family. He worked for the railway when he arrived in Canada, enduring northern winters in a foreign land, a foreign language, and a very foreign lifestyle. In true Manuel fashion he took all of that in stride and always talked about his hardships in a fond manner, remembering the kind people he encountered along the way who made this transition more bearable. His stories were always positive, a quality we all aspire to take from him. Count your blessings, every day.
Cristina, Teresa, Maria Goret and Granny joined him in Winnipeg in July of 1969. Manuel was so happy to have his family together again.
In 1971 the couple's third child arrived, another daughter, the couple decided to name her Manuela after her father. The family was now 5 plus Granny.
In 1995 Manuel retired from Burns meat packing and devoted his retirement years to his family, his garden, fishing, and his church. Specifically, his grandchildren, assisting where he could from changing diapers, driving, wiping tears, and sharing laughter and much love. Dad was an amazing father and grandfather, he loved to love. He had the most amazing smile and his heart seemed to shine bright "outside of his body" where everyone who he met could easily see it and feel it. Kindness was his way, always.
In 2010 dad faced his first battle with Cancer, while meeting with the Surgeon his one and only request was "I need to have more time, I still have 2 babies to raise (James & Ana). Selfless protector, always. God granted him that request and gave us all more time and he did raise those babies and the others too.
Dad gave much of his retirement time to his church, a faith filled man, he always had time to lend a helping hand to the many groups at Immaculate Conception parish. He was a member of the Knights of Columbus, participated in the annual pilgrimage of the Romeiros, praying to God for healing, peace, divine protection, thanks for favors granted (Dad felt he had many) and to strengthen his religious faith. He was also part of the Sacred Heart of Jesus. He took such pride when he could share the beautiful flowers from his garden to adorn the altar of the church.
Dad loved fishing, a love he passed on to his family. We all shared in many fishing trips, some fruitful and some not but always a great time, with loving memories. Not a surprise a quiet, reflective pastime for such a man.
For those he loved and sometimes someone new that had shown him kindness and the attention he deserved he would tell you he loved you, in lieu of goodbye he would say "I love you", it came easily, but was authentic, never said casually but right from his soul. There were so many people in this last difficult journey that showed him kindness, attention and respect for the man he was; Hospital staff, all the palliative care nurses, transport attendants who wanted to see he got the best possible experience he could while with them for the short time. His family were blessed with countless "I love yous" and every one as special and important as the last.
To say that he will be missed is more than an understatement. It is not every day that one meets a Manuel Fontes, and we are all so thankful that we had 86 years with him in our lives. There is a great emptiness in all our hearts because of the loss of this great man.
A modern-day hero, Farewell Avo, BooBoo, Pai, Manuel, it is now time to rest, you have been our protector, our voice of strength and giver of unconditional love. We will wait for the day that we will be reunited once again in the kingdom of God. May you be granted eternal peace.
A Funeral Mass will be held on Wednesday, September 29, 2021, at Immaculate Conception Parish, 181 Austin Street at 1:00 p.m.followed by an interment in Assumtion Cemetery.
Funeral Mass
1:00 pm
Wednesday, September 29, 2021
Immaculate Conception Roman Catholic Church
181 Austin Street
Winnipeg, Manitoba, Canada


Share Your Memory of
MANUEL
Proudly Serving:
Proudly Serving the Communities of Winnipeg, surrounding area, and the communities of Manitoba.
Who We Are:
Cropo Funeral Chapel was founded in 1957. We are an independent family-owned funeral service and cremation provider.