Contact Us Anytime
(204) 586-8044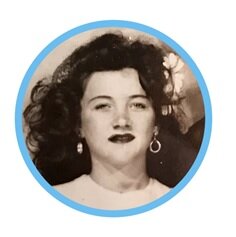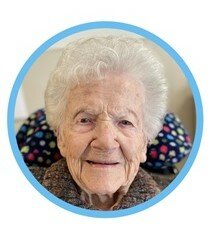 Obituary of ANNE YOUNG-THOMSON
ANNE YOUNG - THOMSON
(née Romanow)
December 23, 1928 – November 26, 2021
It is with deep sorrow that we announce the passing of our mother and grandmother at the age of 92.
Anne was born in Waldron, Saskatchewan to Anastasia (Safronik) and Michael Romanow. Her mother's family immigrated from Ukraine in 1903 and her dad arrived in 1913. Her young life was filled with tragedy and deprivation. At the tender age of 6, she witnessed the excruciating death of her mother who died at the age of 24 of septicemia after the birth of her brother Steve. Steve was raised by a woman on a distant farm who had just lost her baby. From this point onward Anne and her brothers were raised by her dad who was ill-equipped to raise children. There was no support from relatives.
Anne and her brothers survived a failed attempt to be sent to an orphanage and a placement on a farm where a deranged woman tortured them relentlessly. Anne became the guardian of her younger brothers Joseph and Boris. The loss of her mother left a void in her heart that remained for the rest of her life.
Anne was a multi-talented child in many different ways, despite having no mentors. She was musical, playing stringed instruments and belonging to the Ukrainian dance troupe CYMK. She created wonderful oil, pastel, and pen and ink pictures since the age of 12 years. Some of her artwork was sold to calendar companies. She excelled in school, however, due to poverty she could not remain in school beyond grade 9.
Anne left home at the age of 14 (with 75 cents in her pocket) to work as a clerk at Eaton's in Regina. When a lay-off occurred, she worked as a waitress at the Marina Café. She was bound and determined to overcome the limitations of her youth. She moved with her childhood friend Julie Chastkevich to Winnipeg in 1946. Anne met her future husband Bert (Younka) Young at a corner store (McGregor Street and Cathedral Avenue) that would later become Alycia's Restaurant. Bert was doing electrical work for his friend Paul Lotocki. Anne worked as a landscape calendar artist for Caxton Press and later was a comptometer operator for Eaton's in Winnipeg. She married Bert in 1947 and children Roanne and Bradley were born in the 1950's.
Anne developed an interest in geology and paleontology and opened Avenue Lapidary Supplies in partnership with her brother Boris (jeweller and watchmaker) in 1963. Anne retired after thirty some years in business. Both Anne and Bert were avid members of both the Winnipeg Rock and Mineral Club as well as the Mineral Society of Manitoba. Field trips to mineral and fossil deposits became an exciting family hobby. Vacations in Canada and the U.S. were built around this hobby.
Anne was a skilled landscaper, having won gardening awards. Her children and other family members will treasure her many oil and pastel pictures. She was a superb photographer and we are thankful to have inherited her vast collection of photo albums and slides. We are able to relive many life events through these as well as view the wonders of nature captured through her eyes.
Anne was an excellent cook and homemaker. She kept such an immaculate home that her children's pediatrician (who sometimes made home visits) told Anne that she needed to let some germs grow so that her kids could build some immunity.
Anne also enjoyed travelling and visited many destinations in Canada, the U.S., Ukraine, Russia, England, France, Mexico, Cuba, Costa Rica, and Belize.
Anne was predeceased by her parents, her first husband Bert, second husband Ernie, brothers Joe (Lois), Boris and Steve.
Anne is survived by daughter Roanne Worsley (Winnipeg), son Bradley Young (Kim) (Calgary); grandchildren Cynthia Worsley (Winnipeg), Leah Young (Andrew) (Calgary), and Logan Young (Calgary); sisters-in-law Doreen and Ollie; and several nieces and nephews.
Thank you to Dr. R. George and Dr. G. Leung and the staff of Grace Hospital for the care provided. Also thank you to Dr. J. Young and the staff of Holy Family Home where Anne resided for almost 4 years.
"Mom/Grannie we will miss you terribly. We will miss our visits and outings that occurred almost daily during your 4 year stay at Holy Family Home (decreased during pandemic). We hope you are reunited with your mother and are now at peace."
Love, Roanne and Cynthia
In lieu of flowers, those so wishing may make a contribution to a charity of their choice.
A celebration of life will take place at a later date.
Condolences may be left at Cropo Funeral Chapel website.


Share Your Memory of
ANNE
Proudly Serving:
Proudly Serving the Communities of Winnipeg, surrounding area, and the communities of Manitoba.
Who We Are:
Cropo Funeral Chapel was founded in 1957. We are an independent family-owned funeral service and cremation provider.