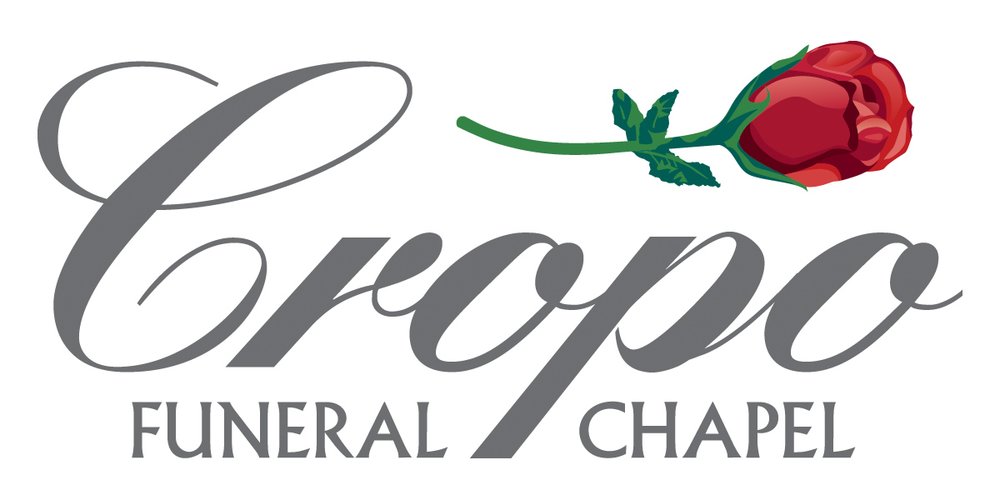 Contact Us Anytime
(204) 586-8044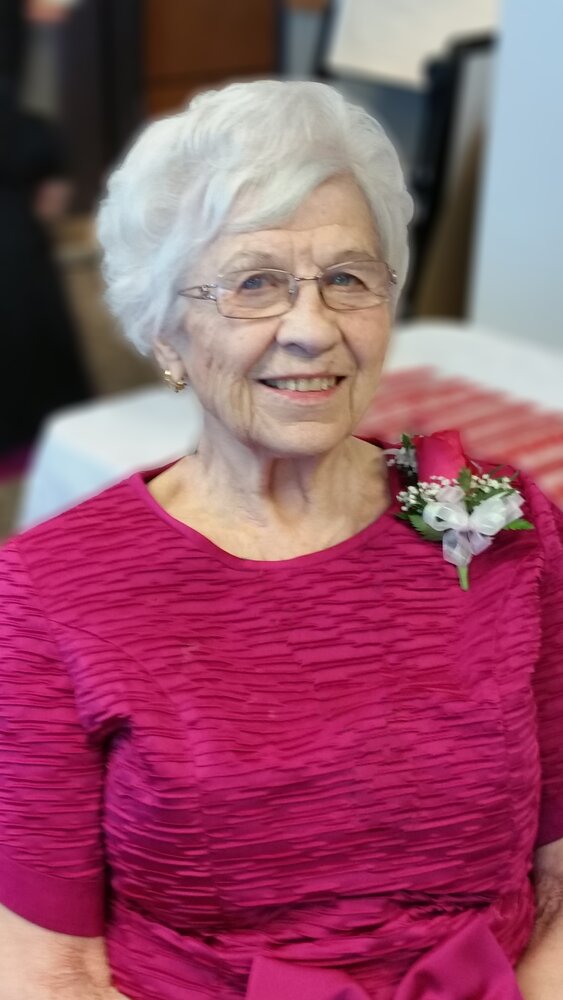 Obituary of PAULINE (PAZIA) IGNASH (nee ZUK)
PAULINE (PAZIA) IGNASH
(nee ZUK)
January 16, 1925 – May 4, 2022
Peacefully, on Wednesday, May 4, 2022, Pauline, aged 97 and the last surviving sibling of 14 children, passed away. Four generations of close family members met to share some final moments before her passing at Health Sciences Centre. Pauline is now spending time with her husband Walter after his passing in 1994.
Pauline was the seventh child of Maria (Dorosh) and Michael Zuk. Pauline was born at home on the family farm in the Rural Municipality of Bifrost, close to the Meridian Road and Poplarfield, Manitoba. Her parents, both from Malniv, Galacia, now Ukraine, arrived separately during the first wave of Ukrainians immigrating to Canada, her father in 1910 and her mother in 1911. The family had a very challenging life on the farm in those years of helping build Canada.
Pauline attended Leeland School, in the Rural Municipality of Fisher, from grade 1 to 9 and grade 10 by correspondence through the Department of Education. She completed grades 10 and 11 when attending Teulon School. Pauline was very proud to graduate from Normal School in Winnipeg and become a teacher.
Pauline loved teaching as a professional and as a volunteer. Her first school in Sifton, Manitoba, was one-room and named Sifton School. She taught grades 3 to 5 (about 44 kids), followed by grades 4 to 6. Physical Education, including folk dancing, was one of Pauline's specialties. After several years a 4-room schoolhouse was built. She taught in Sifton for close to 10 years. She moved to Winnipeg and taught at Clifton, Machray, Earl Grey, and Fort Rouge Schools. She taught in the public school system for about 40 years, from 1946 until her retirement in 1985.
In addition to her teaching in grade school, Pauline was a leader and teacher at Holy Trinity Ukrainian Orthodox Metropolitan Cathedral's nursery school and Sunday school. Many of her past students remember her fondly and continued to contact her until her passing.
Pauline and Walter were married on August 9, 1955. They had weddings in both Winnipeg and Sifton. They spent a lot of time together supporting Pauline's activities and summers volunteering at Camp Veselka. They also enjoyed staying at their camper trailer at Chesley's Resort.
Pauline enjoyed traveling. She traveled across Canada to visit her family (Kay and Bill, Bill and Nancy, and Cousin Polly Dorosh in Toronto. Vancouver to see brother Pete and Anne) and across the United States. She visited Ukraine in 1976, where she met her long-lost family while in Lviv.
Though Pauline did not have children, she was a very close aunt to Bill and Susan and like a grandmother to Nicole and Erin. She attended many of Nicole and Erin's concerts and activities until she experienced mobility difficulties. Even as her health issues became more of a challenge, she would attend and celebrate in whatever way that would allow.
Pauline has been a valuable volunteer and supporter of many Ukrainian organizations in Manitoba. She comes by this naturally as her father, Michael Zuk, was very involved in the rural community in and around Poplarfield and Arborg, Manitoba. Michael helped to build the first Orthodox Church in the area. So it was fitting that Pauline became a lifelong member and supporter of Holy Trinity Ukrainian Orthodox Metropolitan Cathedral.
She was a very active member of the church and held many leadership positions. She was involved in church administration, the nursery school, fundraisers (including raffles, flea markets, bake sales), the church choir as an alto singer, and any other activities where she could provide her assistance.
She was involved in the Ukrainian Women's Association of Canada (UWAOC). She became a member and quickly moved up the ranks, becoming Vice President and President. She taught Sunday school for about ten years, some in Ukrainian and some in English. She taught at St. Andrews College and was a matron supporting the female students living at the college. She organized many Christmas concerts, including a Nativity Scene. Her husband, Walter, was often helping Pauline bring her ideas to life at the many events she created.
She became a yearly Camp Veselka volunteer as they were looking for teachers in 1964. She helped to build the camp, including putting shingles on the roof. She was a leader, camp counselor, and teacher. She taught arts and crafts to all the young campers for about ten years.
Pauline and Walter were supporters of St. Andrews College. They created a scholarship in their name, presented yearly, to assist with the training of future Orthodox priests. She also started the Pauline Ignash Scholarship for Liturgical Studies and a Pauline Ignash Publishing Fund.
Pauline supported activities in and outside of Winnipeg as a judge at Dauphin's Canadian National Ukrainian Festival and annually at the Ukrainian Kyiv Pavilion from its inception until mobility hampered her involvement. Often with her sister, Margaret Pestrak, she would sell tortes and coffee at the pavilion's Coffee House.
Besides being involved in her church and Ukrainian community activities, she volunteered during provincial and federal elections as an enumerator, making phone calls and providing support as required.
Pauline has received several recognitions for her long service over the years, including a medal – from the Ukrainian Orthodox Church of Canada, Painting of Poppies for supporting Project Lubov, Pins (Smoloskyps), certificates, plaques from the "Centralia" of the Ukrainian Women's Association of Canada, and the St. Andrews Award on the Centenary of the Ukrainian Orthodox Church of Canada, 2018.
Pauline spent the past twelve years living as complete a life as she could at Concordia Village. She participated in organized activities and was found daily at the puzzle table and working on the Winnipeg Free Press crosswords and word scrambles in her room. She rarely spent time in her apartment. COVID19 did not slow her down. She adapted and drove her electric wheelchair for meals and activities around the village. She loved to sing in all Concordia Village Concerts and with her friend Stephanie. She also entertained people by playing her harmonica.
Pauline became a wonderful friend and companion to her Concordia Village friend, Stephanie. Hearing challenges with Pauline and sight problems with Stephanie provided the two with an opportunity to care for one another. Stephanie would meet Pauline in her room, and together, they would make their way to the dining room or their desired activities, Stephanie walking and holding the back of Pauline's electric wheelchair.
Pauline was predeceased by husband Walter Ignash, parents Michael and Mary (Dorosh) Zuk, brothers and sisters-in-law: Nick (Mary), Fred (Pauline), John (Anne), Peter, Alex (Elizabeth), Bill (Nancy), Greg Zuk, Catherine Ignash, Mary Armstrong and Olga Shymanski and sisters and brothers-in-law: Anne (Nick) Kibsey, Eva Grouch, Kay (Bill) Kydyk, Olga Yanchuk, Margaret (Jim) Pestrak, Sonia (John) Swarychewski. Pauline is survived by her sisters-in-law Irene and Anne Zuk, brothers-in-law Bill Armstrong and Gary Shymanski, close relatives and caregivers nephew Bill (Carole) Zuk, great-niece Susan Zuk (James Rogowsky), great-nephews Mark Zuk (Lori Smelski), Warren Zuk (Loreto), Philip Zuk (godson), great-great nephews and nieces, Nicole, Erin, Jack, Sawyer, Anjali, and the many, many other nephews and nieces of the Zuk and Ignash families. She represented the family well in her volunteer, leadership, and teaching contributions to her Ukrainian community and continual donations to Ukrainian churches and organizations in Manitoba and Canada.
A special thank you to Father Gene Maximiuk, who visited with her several times over the last couple of years, including providing prayers before her passing. Thank you to her exceptional home care worker Connie who brightened Pauline's days with her care and time; Dorota for her support of Pauline and the family; and Hermann, the local pastor who spent many hours conversing with Pauline.
She was very generous in financially supporting organizations in her community. She loved and celebrated her Ukrainian heritage and supported many Ukrainian organizations throughout her life. Organizations she believed in included the Ukrainian Museum of Canada in Saskatchewan, the Ukrainian Museum – Manitoba Branch, Summer Camp Veselka, Ukrainian Canadian Congress, The Osvita Foundation, the Taras Shevchenko Foundation, SUS Foundation, Holodomor in Ukraine, and Project Lubov, among many others outside her Ukrainian community. In lieu of flowers, and in memory of Pauline, please consider donations to one of the organizations Pauline supported or an organization of your choice.
Funeral Rite is Saturday, May 14, 2022, at Holy Trinity Ukrainian Orthodox Cathedral, 1175 Main Street, at 10:00 a.m., with interment at Glen Eden Cemetery at 4477 Main Street. Masks are mandatory at the Cathedral.
Vichnaya Pam'yat, Memory Eternal
Funeral Rite
10:00 am
Saturday, May 14, 2022
Holy Trinity Ukrainian Orthodox Metropolitan Cathedral,
1175 Main Street
Winnipeg, Manitoba, Canada
Interment
Glen Eden Cemetery
4477 Main St
West Saint Paul, Manitoba, Canada


Share Your Memory of
PAULINE (PAZIA)
Proudly Serving:
Proudly Serving the Communities of Winnipeg, surrounding area, and the communities of Manitoba.
Who We Are:
Cropo Funeral Chapel was founded in 1957. We are an independent family-owned funeral service and cremation provider.